Looking for more info related to your local store? Store info can be found at the top of the specific store menu. Store hours, fulfillment methods available, payment methods available, Med or Rec info, location and contact info can be found here.
Check out the video below that shows exactly how to find your local store's info!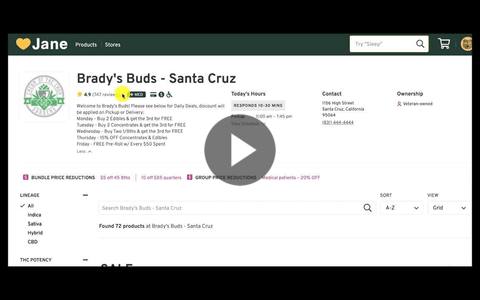 Please reach out to our team at via support@iheartjane.com if you have any additional questions related to specific store info.